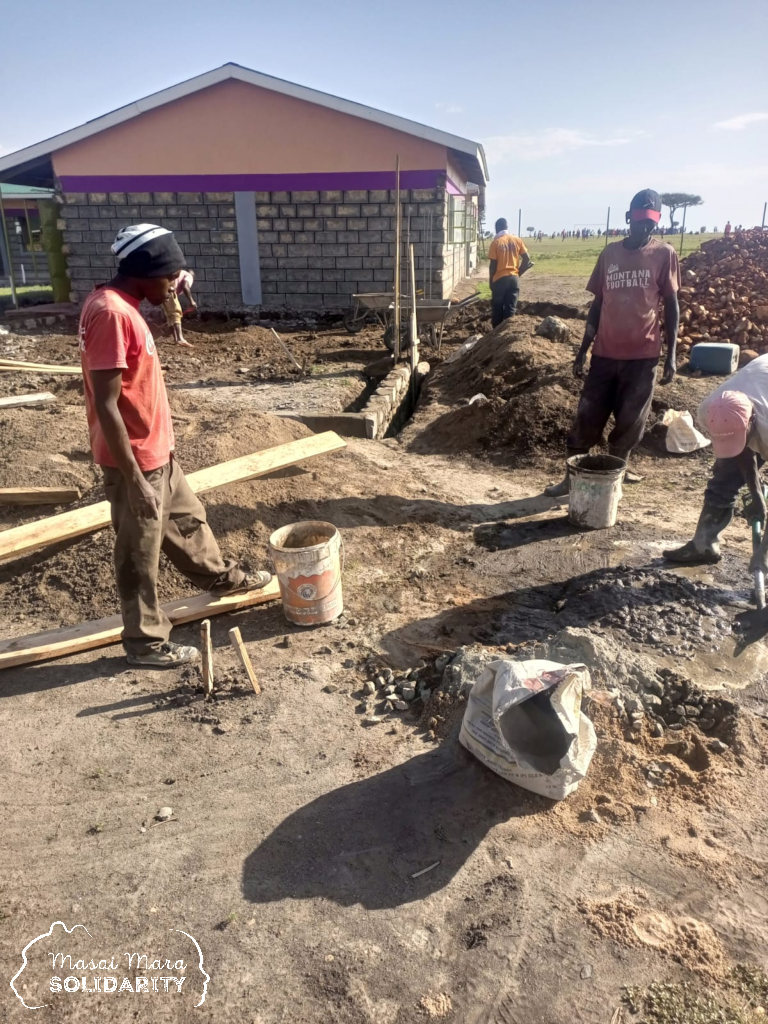 Dear friends of the Maasai children, good morning!
After this real Christmas miracle, i.e. the financing at the end of December by another charity of the protection fence around the Ololomei school, another excellent news came to help us to concretize a new project: the euro – Kenyan shilling exchange rate went from 110 to 134 between the time we financed the first classroom, and mid January.
More than 20% difference, it's huge !!! and for once, it's in the right direction
I am therefore very happy, and very proud, to inform you that we have started a new project, which should be finished in less than two months: the construction of a second classroom, to welcome 6o children in excellent conditions!
The financing is complete, but we do not despair of equipping this classroom as well as the first one, so the "offer a desk to the children" campaign is starting again.
If you wish to join us, and participate, by offering the amount you wish, do not hesitate
small streams make big rivers!
contact@masaimarasolidarity.com