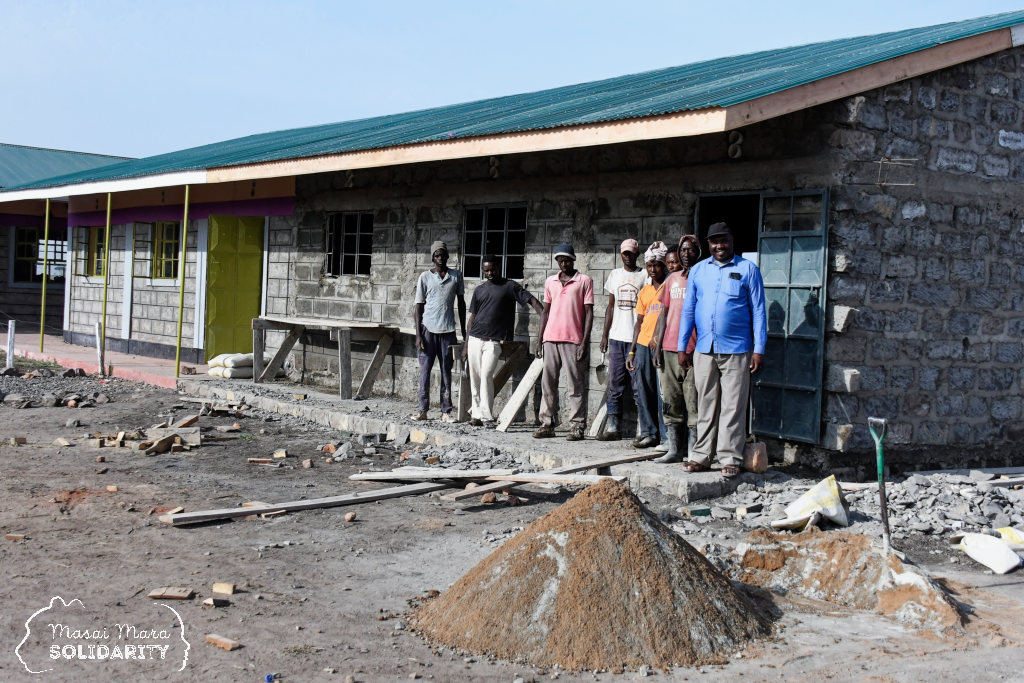 Dear friends of the Maasai children,
The construction of the new Ololomei Primary School classroom, entirely financed by our association, is progressing well and quickly. In a few weeks, 60 children will be able to move from a dilapidated classroom open to the wind to this new building.
New double desks still need to be made, and above all financed, so the fundraising campaign, which was very successful in 2022, remains open. Remember, €45 is enough for two children to be able to attend classes sitting behind a desk, rather than on the floor… Don't hesitate to participate, either by sending a bank transfer to the association, or by card by clicking on the SumUp link below:
https://pay.sumup.io/b2c/Q4KNJR08
Thank you to Philippe, Caroline, Vincent and Orjen for their generosity, and for their commitment to our cause
If you also want to help us, either by sponsoring a child, or by participating financially, to the extent of your possibilities, in our projects of infrastructure and improvement of the living conditions of the children, do not hesitate to contact us, each euro paid is allocated to our actions in the field, and the small streams form the great rivers!
www.masaimarasolidarity.com